When was the last time you thought about HR and payroll's responsibility to the organization to remain compliant?
Hopefully, you said recently.
Whether you think about compliance daily or occasionally, these requirements must be on your radar. If they're not, let us know. We'd be happy to discuss how you can improve your HR people, process, and technology in order to remain in compliance.
Minimum Wage
On Thursday, July 18, The House passed a bill to gradually increase the federal minimum wage to $15 per hour by 2025. Further increases after 2025 will be indexed to median wage growth. The bill also looks to phase out the lower minimum wage paid to tipped workers. This bill now will go to the Senate, where many think it has little chance of becoming law. However, we recommend companies to review their job descriptions and compensation. The minimum wage in Ohio is currently $8.55. An increase to $15 could mean a considerable adjustment for companies. If you're looking to perform a job analysis, let us know.
EEO-1 Component 2 Reporting Update
On July 15, 2019, the EEOC opened its online filing system for the submission of EEO-1 Component 2 pay data. Employers that are required to file EEO-1 reports can now submit pay data broken down by job category, pay band, race, ethnicity, and sex for the calendar years 2017 and 2018. This submission is due by September 30, 2019. Staying compliant with rules and regulations is the responsibility of the employer, even with ongoing changes. If you have any questions, don't hesitate to reach out to Willory. Full list of reports and deadlines>
Discriminatory Remarks in the Workplace
According to the EEOC, "ethnic slurs and other verbal or physical conduct because of nationality are illegal if they are severe or pervasive and create an intimidating, hostile or offensive working environment, interfere with work performance, or negatively affect job opportunities. Examples of potentially unlawful conduct include insults, taunting, or ethnic epithets, such as making fun of a person's foreign accent or comments like, "Go back to where you came from," whether made by supervisors or by co-workers." Employees can file discrimination complaints on the EEOC's website. Workplace harassment should be taken serious, with companies taking proactive measures to create a safe and harassment-free workplace for their employees.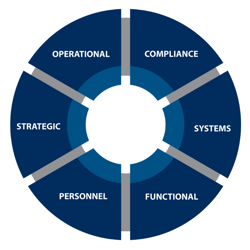 PAID Program
The DOL's "PAID" or "Payroll Audit Independent Determination" program encourages organizations to conduct audits, self-report violations and work in good faith to correct the mistakes, including providing 100% of the back wages to affected employees.
Contacting the DOL can be frightening, even when doing so proactively. So why not have a partner who expertly understands payroll compliance and how to conduct a payroll audit on your side?
Read more about the PAID Program>
EEO-1 Reporting
Last week, a federal district court judge put EEO-1 pay data collection requirements back in effect. For companies over 100 employees, this means they are required annually to report on pay based upon EEOC category.
Typically this information can be accessed from your HCM system's reports or through other onboarding information.
"If you're unsure whether you are gathering the right information to remain in compliance, an annual HR audit, especially one focused on onboarding, can greatly impact your organization. This in-depth look at your policies and procedures can not only showcase excellent HR practices, but provide a roadmap to remediating unwanted behaviors and avoiding costly violations," urges Holly Hall, Willory lead consultant.
The U.S. Equal Employment Opportunity Commission (EEOC) will officially open the 2018 EEO-1 survey on March 18, 2019. The deadline to submit EEO-1 data has been extended until May 31, 2019. Visit the EEO-1 website for general information about the opening of the 2018 EEO-1 survey.